Recycling Centres
Your four local Recycling Centres are:
Dunbar
Spott Road Industrial Estate
Dunbar
EH42 1RS
Macmerry
Macmerry Industrial Estate
EH33 1RD
Kinwegar
A199 Haddington Road
Wallyford
EH21 8JU
North Berwick
The Heugh
North Berwick
EH39 5PS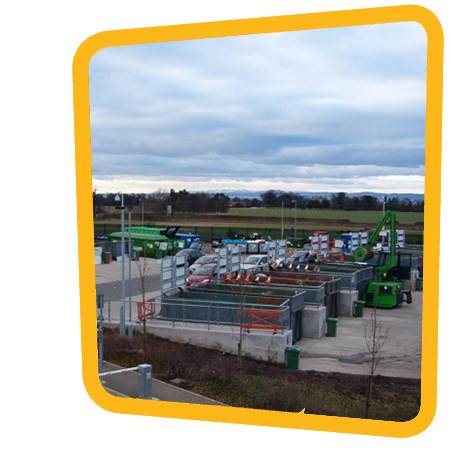 Opening times
The Recycling Centres are open 7 days a week: 8:30 to 17:00
The Recycling Centres are closed 25th and 26th December and 1st and 2nd January, and will close at the earlier time of 2pm on Christmas Eve and Hogmanay.
What can I take to my local recycling centre?
Your recycling centres have skips and banks so you can recycle all of the following items:
Green garden waste
Florescent tubes and energy saving light bulbs
Cardboard
Vegetable oil
Household batteries
Scrap metal
Engine oil
Television and computer monitors
Rubble
Gas cylinders
Small and large electrical appliances
Solid timber
Car batteries
Fridges and freezers
Paper and card
Liquid food and drinks cartons
Plastic food and drinks containers
Green, clear and brown glass
Books
Clothes and shoes
Steel and aluminium cans and clean foil
Laminated wood
Soil and turf
Bicycles
Each centre also has facilities for you to deposit your non recyclable waste and large items like mattresses and sofas.
We do not accept food waste, tyres or asbestos at the Recycling Centres.